Call us the underdogs of the paintbrush industry.
Once rejected by manufacturers who didn't think the painting world was ready for something new, The Stinger Brush Company®'s innovative paint brush designs have now captivated an entire industry that is saturated with products that are, in essence, one and the same.
An advanced performance tool, the Stinger Brush boasts the highest quality in cutting-in, edging, and detailed painting — all in one paint brush. Great for all paint types and paint jobs, our products are designed with the Stinger Tip® and Fill-A-Blend® technology, true firsts of their kind. This unique blend of filaments combined with the extended Stinger Tip® holds more paint for better brush performance in a fraction of the time. And we have brushes for both rough and smooth surfaces.
Today, we serve a worldwide customer base who has proven to be ready for the best paint brush technology on the market. We're so glad we didn't listen to the naysayers.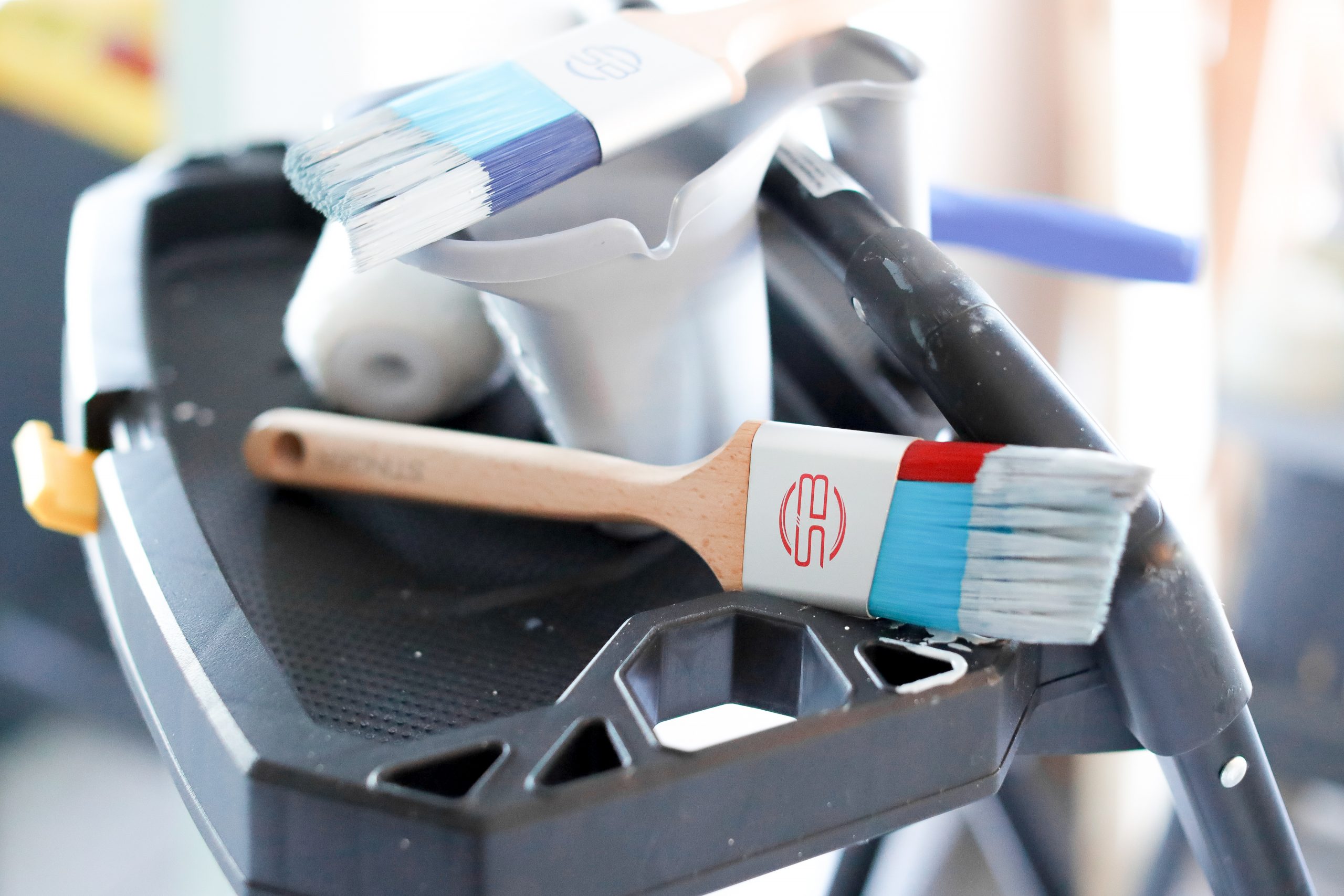 Applying Change, Bringing Hope
We believe in neighbors giving their time, rolling up their sleeves, and getting dirty to improve their communities. At The Stinger Brush Company®, we are proud to do our part to help. Each purchase of a Stinger Brush contributes to a donation of painting materials for local charities to help fund community projects. By applying change, we're bringing hope — one paint stroke at a time.